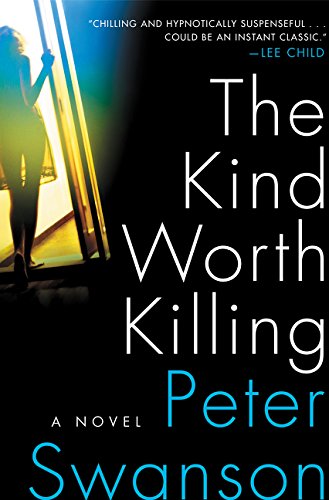 The Blurb
A devious tale of psychological suspense involving sex, deception, and an accidental encounter that leads to murder. This is a modern re-imagining of Patricia Highsmith's classic Strangers on a Train from the author of the acclaimed The Girl with a Clock for a Heart.
On a night flight from London to Boston, Ted Severson meets the mysterious Lily Kintner. Sharing one too many martinis, the strangers begin to play a game of truth, revealing intimate details about themselves. Ted talks about his marriage and his wife Miranda, who he's sure is cheating on him. But their game turns dark when Ted jokes that he could kill Miranda for what she's done. Lily, without missing a beat, says calmly, "I'd like to help."
From there, Ted and Lily's twisted bond grows stronger as they plot Miranda's demise, but soon these co-conspirators are embroiled in a game of cat-and-mouse–one they both cannot survive–with a shrewd and very determined detective on their tail.
My Review
I had a few books to choose from as I was boarding a long flight and I chose this one.  I'm glad I did because it was a perfect 'plane ride' book and I thought it was  really good!  I think that fact that it was a retelling of 'Strangers on a Train' that reminded me of my current situation of 'Strangers on a Plane'.
Anyways, back to the book.  It's a short read that grabs you from the start. It has a lot of twists & turns in all the murders in the book which can be quite shocking at times.  I liked how it was written from a few different character perspectives depending on which part of the book you're reading at the time.  It's one of those books that when you finish a certain characters chapter you want to continue reading from that characters perspective but then you are over to another character and it's a constant cycle of wanting to find out what happens next and thinking 'what the what just happened??'.  
The ending is slightly hanging but you definitely understand what the author suggests will happen after you finally close the book. Definitely worth a read!  I am rating this book 4 strong stars!

Buy the book
| | |
| --- | --- |
| Author | Peter Swanson |
| Binding | Hardcover |
| Brand | Swanson Peter |
| EAN | 9780062267528 |
| Feature | The Kind Worth Killing |
| ISBN | 0062267523 |
| Label | William Morrow |
| List Price | $25.99 |
| Manufacturer | William Morrow |
| Number Of Items | 1 |
| Number Of Pages | 320 |
| Package Quantity | 1 |
| Product Group | Book |
| Product Type Name | ABIS_BOOK |
| Publication Date | 2015-02-03 |
| Publisher | William Morrow |
| Release Date | 2015-02-03 |
| Studio | William Morrow |
| Title | The Kind Worth Killing: A Novel |
Bestseller's like The Kind Worth Killing