** Updated with more information about the whole Hopeless series ** 
With the release of the 3rd book in the Hopeless series, I thought I should update this page with more information about the books.  This entry was one of the first blog posts I wrote (and books I read) when I first started this blog in 2012.  This 3rd book in the series is a novella called Finding Cinderella and with this one Colleen Hoover is once again showing her writing power!  Although the 3rd novella is my least favourite of the series, it was still good!  It is a spinoff about one of the minor characters in the earlier books so it was interesting to get another point of view.
Here is the series reading order:
Finding Cinderella (Hopeless #2.5)
When you follow Colleen Hoover on Facebook, you learn a lot about her because she is really funny.  She teams with Griffen Peterson (the singer/cover model) and they seem to have become good friends!
The Blurbs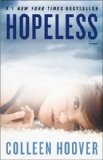 Sometimes discovering the truth can leave you more hopeless than believing the lies…
That's what seventeen-year-old Sky realizes after she meets Dean Holder. A guy with a reputation that rivals her own and an uncanny ability to invoke feelings in her she's never had before. He terrifies her and captivates her all in the span of just one encounter, and something about the way he makes her feel sparks buried memories from a past that she wishes could just stay buried.
Sky struggles to keep him at a distance knowing he's nothing but trouble, but Holder insists on learning everything about her. After finally caving to his unwavering pursuit, Sky soon finds that Holder isn't at all who he's been claiming to be. When the secrets he's been keeping are finally revealed, every single facet of Sky's life will change forever.
---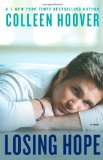 In the follow-up to Colleen Hoover's #1 New York Times bestseller Hopeless, the charming and irresistible Dean Holder tells the passionate story that has melted thousands of hearts.
In Hopeless, Sky left no secret unearthed, no feeling unshared, and no memory forgotten, but Holder's past remained a mystery.
Still haunted by the little girl he let walk away, Holder has spent his entire life searching for her in an attempt to finally rid himself of the crushing guilt he has felt for years. But he could not have anticipated that the moment they reconnect, even greater remorse would overwhelm him…
Sometimes in life, if we wish to move forward, we must first dig deep into our past and make amends. In Losing Hope, bestselling author Colleen Hoover reveals what was going on inside Holder's head during all those hopeless moments—and whether he can gain the peace he desperately needs.
---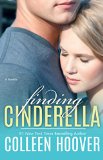 A chance encounter in the dark leads eighteen-year-old Daniel and the girl who stumbles across him to profess their love for each other. But this love comes with conditions: they agree it will only last one hour and it will only be make-believe.
When their hour is up and the girl rushes off like Cinderella, Daniel tries to convince himself that what happened between them only seemed perfect because they were pretending it was perfect. Moments like that with girls like her don't happen outside of fairytales.
One year and one bad relationship later, his disbelief in insta-love is stripped away the day he meets Six: a girl with a strange name and an even stranger personality. Daniel soon realizes the way he pretended to feel about Cinderella and the way he really feels about Six may not be so different after all. Especially when the two loves of his life end up being one in the same.
Unfortunately for Daniel, finding Cinderella doesn't guarantee their happily ever after…it only further threatens it.
My one sentence reviews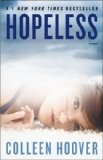 Wow, this book kept me well hooked for 24 hours! I could barely function while reading it as I just wanted to know what happened!

---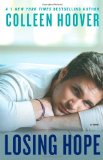 I have to admit I fell really hard for Losing Hope and this is the first time I've read a companion novel, but I have to say I enjoyed this book even more than I did Hopeless.

---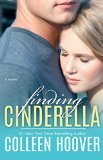 I enjoyed this companion novel and learning more about Daniel but the story definitely hasn't stayed in my head like Holder and Sky's story.

---
–> This is bit was added to my original post in 2014 when Losing Hope came out.  I was pretty excited! 🙂
I have to admit I fell really hard for Losing Hope which I have just read 5 months after originally reading Hopeless.  It has actually taken me a few days after finishing this book to get this entry written.  I have been debating whether or not to make it's own entry or add it to the Hopeless entry.  In the end I have obviously decided to combine the entries since even though they are separate books, they are companion novels and should be read and posted together.
I was a bit sceptical at first and I didn't think reading Hopeless from Holders point of view could be as good as it was.  This is the first time I've read a companion novel, but I have to say I enjoyed this book even more than I did Hopeless.  Don't get me wrong, I REALLY liked Hopeless but I LOVED Losing Hope.
Even though I knew the story and knew what was going to happen I was still hooked onto this book right from the start.  It's not a book that takes a week or two to read.  Once you start this book, it has to be finished within a day or two!
I definitely recommend that you read Hopeless first then Losing Hope since it will make more sense in that order.
Over the last 6 months I have been following author Colleen Hoover's blog which is incredibly funny and informative and found out in her blog post that Griffin Peterson is her Holder and he's the guy she chose to be on her cover.  He was on American Idol and apparently everyone said that he reminded them of Holder.  I still like my choice of Matthew Terry below in my original entry but I have to say I am definitely swayed to Griffin now!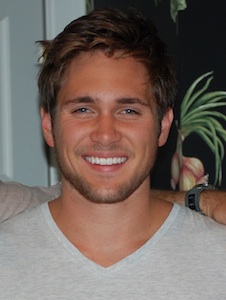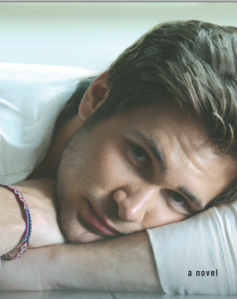 Want to hear another piece of awesome information about this book??? IT'S BEING MADE INTO A MOVIE!!!  Both books have been optioned for film!  Soon I will have 3 Holders character casts! Sounds good to me! 🙂
I am rating Losing Hope 5 stars since it blew me away.  I recommend you read this book if you love New Adult romance books and want to get really emotional for a few days!
I will give away ebook copies of Hopeless and Losing Hope which you can give to a friend if you have already read these books as well as a $10 Amazon Voucher to spend on yourself!
–> This is my original Hopeless Entry originally published on 8 February 2013.
 **Update 23 February 2013 – Colleen Hoover has just been in an ABC Dateline episode.  You can watch the whole thing here.**
Wow, this book kept me well hooked for 24 hours!  I could barely function while reading it as I just wanted to know what happened!
Where do I start? I started this book Hopeless late last night because Maryse had recommended it and I loved Colleen Hoover's other books.  I happened to see it cheap on Amazon at only $3.99 so I downloaded it.  The kindle app onto my iPhone and iPad have allowed me to troll amazon as well as my library and bookstore!.  I read the first few chapters last night and had to go to bed (my alarm rings at 4:30 weekdays!).  I couldn't stop thinking about the book all day and was even telling my work friends that all I wanted to do was go home and finish reading the book! 
Fast forward to 7:30pm on Friday night when my husband comes home from work and I'm out in the alfresco area with 30 pages left to go in the book and a glass of wine beside me. 
Husband: Honey, why don't I have any clean clothes for work tomorrow?
Me: Eh?
Husband: I'm starving!
Me: Huh? Ok I'll make you some mushroom pasta in a minute.
Husband: No thanks, I'll cook myself a steak.
Me: Ok great sounds good (continues reading).
Now I've finished the book and poured myself another glass of wine to write this entry.  (He finished his steak)
I knew Colleen Hoover was a great author after reading Slammed and Point of Retreat so I went to the bookstore asking for Hopeless but they said it was only in eBook form at the moment so I downloaded it.
This is another high school based romance story with a lot of twists and turns along the way.  If I didn't have so many other books in my queue to read I would definitely read this one again.  In fact, I might read it again in July just before Holders Point of View comes out! (Can you believe it??? Colleen Hoover announced it yesterday on her blog).   I just saw you can read Holders Point of View for their 'best first kiss' which I just read and was amazing!
When Sky sees Holder running with his shirt off around the track at the highschool I could picture Matthew Terry's abs!  I think he would make a fantasticly fit Holder!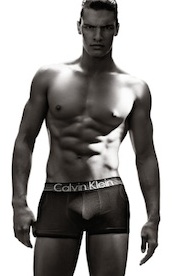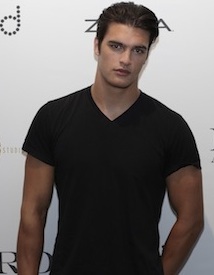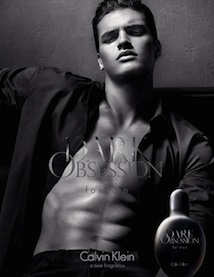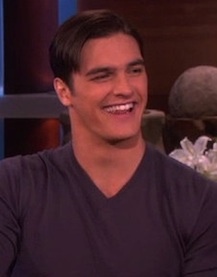 Roll on July!  Can you see Matthew Terry as Holder?
About the Books
| | |
| --- | --- |
| Author | Colleen Hoover |
| Binding | Kindle Edition |
| Brand | Unknown |
| Format | Kindle eBook |
| Is Adult Product | 0 |
| Label | Colleen Hoover |
| Manufacturer | Colleen Hoover |
| Number Of Items | 1 |
| Number Of Pages | 417 |
| Product Group | eBooks |
| Product Type Name | ABIS_EBOOKS |
| Publication Date | 2012-12-18 |
| Publisher | Colleen Hoover |
| Release Date | 2012-12-18 |
| Studio | Colleen Hoover |
| Title | Hopeless |
| | |
| --- | --- |
| Author | Colleen Hoover |
| Binding | Paperback |
| Brand | Brand: Atria Books |
| EAN | 9781476746555 |
| Edition | Original ed. |
| Feature | Used Book in Good Condition |
| ISBN | 1476746559 |
| Label | Atria Books |
| List Price | $16.00 |
| Manufacturer | Atria Books |
| Number Of Items | 1 |
| Number Of Pages | 336 |
| Package Quantity | 1 |
| Product Group | Book |
| Product Type Name | ABIS_BOOK |
| Publication Date | 2013-10-08 |
| Publisher | Atria Books |
| Release Date | 2013-10-08 |
| Studio | Atria Books |
| Title | Losing Hope: A Novel |
| | |
| --- | --- |
| Author | Colleen Hoover |
| Binding | Kindle Edition |
| Edition | Reprint |
| EISBN | 9781476771434 |
| Format | Kindle eBook |
| Label | Atria Books |
| Manufacturer | Atria Books |
| Number Of Pages | 176 |
| Product Group | eBooks |
| Product Type Name | ABIS_EBOOKS |
| Publication Date | 2013-10-14 |
| Publisher | Atria Books |
| Release Date | 2013-10-14 |
| Studio | Atria Books |
| Title | Finding Cinderella: A Novella |
Buy the Books
Bestsellers similar to Colleen Hoover's books